Prevent the cold these winter days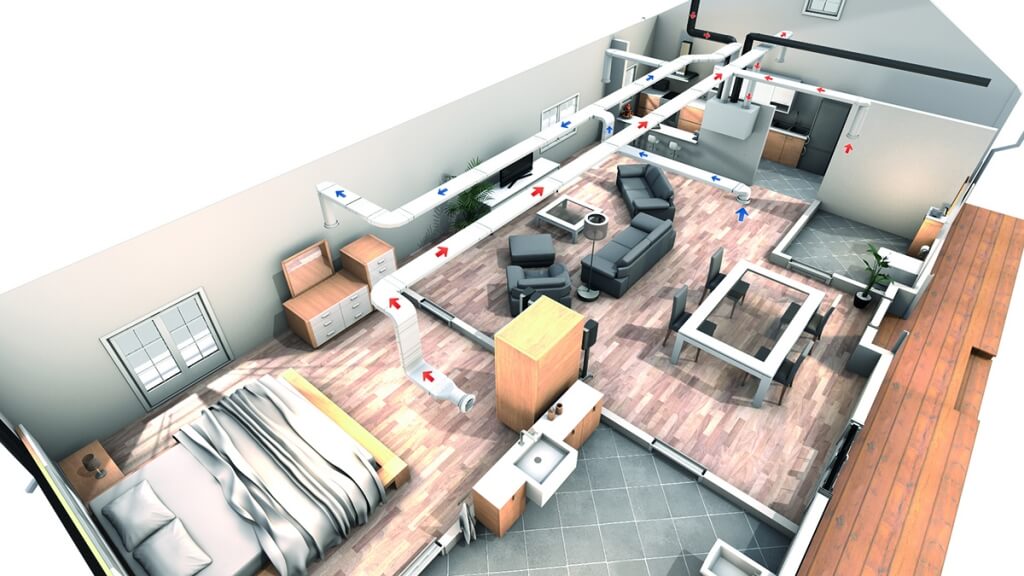 In all the new constructions that S2M carries out, it installs the best ventilation systems on the market, making a difference at this very essential point for the correct control of the air in our home.
For this we rely on SIBER, a leading company in efficient ventilation systems.
Siber® SafeFix thermoplastic ducts and accessories are used for ventilation network systems for both insufflation and extraction, they adapt perfectly to the architecture of the building thanks to its extra-flat profile, both for new construction and renovation, single-family and multi-family homes.
Its characteristics and dimensions translate into a saving of space and time necessary for the Ventilation system, thanks to the integrated EPDM gasket, the Siber® SafeFix conduit network achieves a class D seal, the highest according to EN-12237.